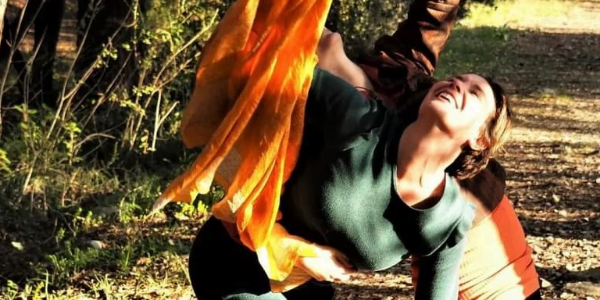 La Horde de l'autre-temps (Live performance (Dance) – Closing Ceremony)
4 June @ 19:30

-

7 June @ 21:30
Return from the Abyss" show (The Horde of the Other Time)
Company Les Somatonautes
France
" The Horde of the Other Time is a collective body that is alive and vibrant, moving and connected to the elements. The Horde moves through space in an organic and undisciplined way. Its vital force enriched by what it finds in its path, bursts out in sudden human bursts.
The Horde is the "us" we met 20,000 leagues under the skin…
"
La HORDE DE L'AUTRE-TEMPS is a project of the Cie Les Somatonautes whose creation started at the beginning of the year 2023. The Horde presents itself to you, during the FIFES; incipient.
The Somatonautes explore in this project the formation of a collective body of artists of all kinds in PACA. The Horde "perceives what it receives from the world and dances it" (Nadia-Vadori Gauthier, Le Corps Collectif). She also proposes participative poetic devices to experiment with listening to the life in oneself, what she calls "somatic experience".
The Somatonautes Company brings together artists from different disciplines who are passionate about the manifestation of life in the human body and who wish to participate in the reenchantment of human sensitivity. Since 2015, workshops, courses, meetings and artistic performances contribute to this.
Free admission
Genre : Dance
Duration: 2 hours
Public : from 4 years old
Details
Start:

4 June @ 19:30

End:

7 June @ 21:30

Event Categories:

Event Tags:

Website:
Organizer
Email:

contact@fifes.org
Partagez cet article, Choisissez votre Plateforme!